Sydney Kids OT is owned and directed by experienced Paediatric Occupational Therapist Cara Adler. With over 17 years of experience in Sydney and the UK, Cara has worked both with children and provided expert training and mentoring to OT's throughout her career. An NDIS registered practice, Sydney Kids OT team is fully qualified to provide assessment and treatment for children aged 2-18 years. We work with children with a variety of motor, sensory and learning difficulties to enhance a child's skills, behaviour, confidence and self-esteem.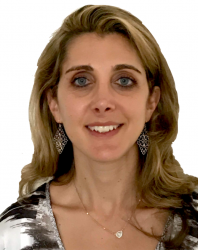 Paediatric Occupational Therapist
Sydney Kids OT is an NDIS registered practice welcoming children aged 2-18 in South East Sydney. Our team of qualified professionals are passionate about providing high-quality services to children families and teachers.
We provide an extensive range of occupational therapy services to children of all ages. At Sydney Kids OT, every child receives personalised one-on-one services to obtain long lasting results and benefits. Your occupational therapists get to know the needs of your child, creating a tailored therapy plan based on experience, evidence and research.
As experienced occupational therapists, we empower children to overcome a range of learning and behaviour difficulties. Our expertise includes:
Fine motor skills (handwriting, letter and word formation, speed, fluency, legibility and spatial orientation)
Gross motor skills (strength and muscle tone, coordination, planning and combining movements)
Sensory processing (modulation and regulation)/integration difficulties
Visual perception skills (enhancing skills for reading, spelling, retention, numeracy, comprehension and expression)
Attention and concentration (maintaining, modulating, shifting and lengthening attention span)
General living skills (dressing, feeding, buttons, zips, common activities)
Information processing (memory and organisation, written expression and comprehension)
Developmental Delay
Autistic Spectrum Disorders
ADD/ADHD
Developmental Coordination Disorders
We pride ourselves in providing high-quality care. Our therapists are fully trained and remain up to date with the latest advancements in occupational therapy to ensure your child is receiving relevant and effective care. 
We're qualified to work with children who have a range of diagnoses including :
Specific Learning Difficulties
Developmental Delay
Autistic Spectrum Disorders
ADD/ADHD
Sensory Integration Difficulties
Developmental Coordination Disorders
At Sydney Kids OT, we work with a variety of children with a range of different needs. We pride ourselves on creating a safe, warm and welcoming environment that encourages all children to thrive. Our occupational therapists employ a goal-oriented method, improving your child's skills, learning and behaviour while increasing their self-esteem and confidence.
Book an assessment with an occupational therapist. Call 0405 135 123.